LET'S SEE WHAT MODERN EGR SYSTEM CONSISTS OF
   Exhaust Gas Recirculation systems are used to recirculate metered quantities of exhaust gas into the engine intake system to reduce fuel consumption, NOx emissions, and improve fuel consumption. Let's find out what these systems consist of and how they work.
Modern EGR systems on Havy and Medium duty engines:
   Every modern Heavy and Medium duty diesel engine uses an EGR system to comply with emission standards. Here is the list of modern engine EGR components:
• EGR VALVE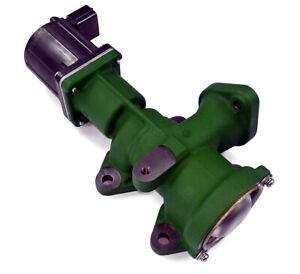 In high-pressure EGR systems, the EGR valve is used to regulate the amount of exhaust gas that will go through the EGR cooler and further to the engine intake.
• EGR COOLER
The EGR cooler is used to reduce exhaust gas temperature. EGR cooler basically is a heat exchanger that is cooled by an engine coolant. We need to cool down exhaust gases to maximize engine efficiency.
• EGR Delta P sensor
Delta P sensor helps the EGR system to detect changes in system pressure. It works together with the EGR valve to regulate the pressure of the EGR system.
• EGR intake throttle
Because engine intake pressure might be different from EGR pressure some systems use EGR intake throttle to differentiate that difference.
• VGT (Variable Geometry Turbochargers)
For optimal engine operation, both intake and exhaust pressures have to be controlled and optimized. Variable Geometry Turbocharger helps us to control both exhaust and intake pressure by adjusting turbochargers geometry.